From site 7, continue along the path, walking about 50m until a cleared rock face is seen,
(GPS N 51o23.656' W 002o17.819')
The lower rock face to the right of the rough path up the cliff shows the junction between the white oolite and the honeycomb weathered beds above and shows similar rocks to those seen at Site 5.
To the left of the rough path is a rock face with, at the base, white oolite, and above, a deeply weathered rubbly rock. Examine the rock face (DO NOT HAMMER) and fallen blocks carefully to see if you can find anything that may give you a clue as to the environment in which it was formed. The rock is clearly unlike any seen at the other sites visited and its nature is best shown when a piece is cut and polished or examined as a thin section of rock under a microscope, but a diligent search in the scree could produce a block showing the features illustrated.

| | |
| --- | --- |
| Infilled boring with shell inside | Net-like coral structure |
The rock to the right of the face just to the side of the rough path should be examined carefully. How does it compare with the rest of the rock in the face? This rock is made up of varying sized blocks and represents the debris that fell down the side of the coral reef.
If the rough path up the face is climbed, the junction between the reef and the bed that was laid down above it can be examined. The reef with patches of debris extends for about 40m at this level but is not easily accessible.
UNLESS MATERIAL IS REQUIRED FOR A DEFINITE EDUCATIONAL PURPOSE, PLEASE DO NOT REMOVE FROM THIS SITE.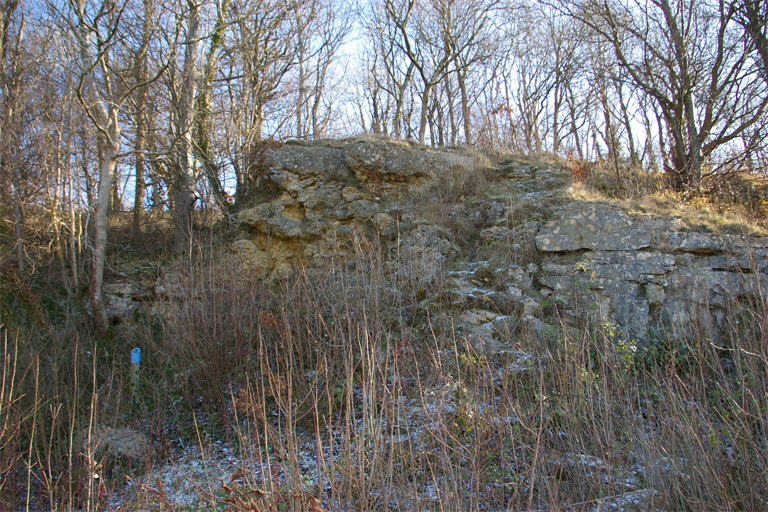 Site 8 Coral patch reef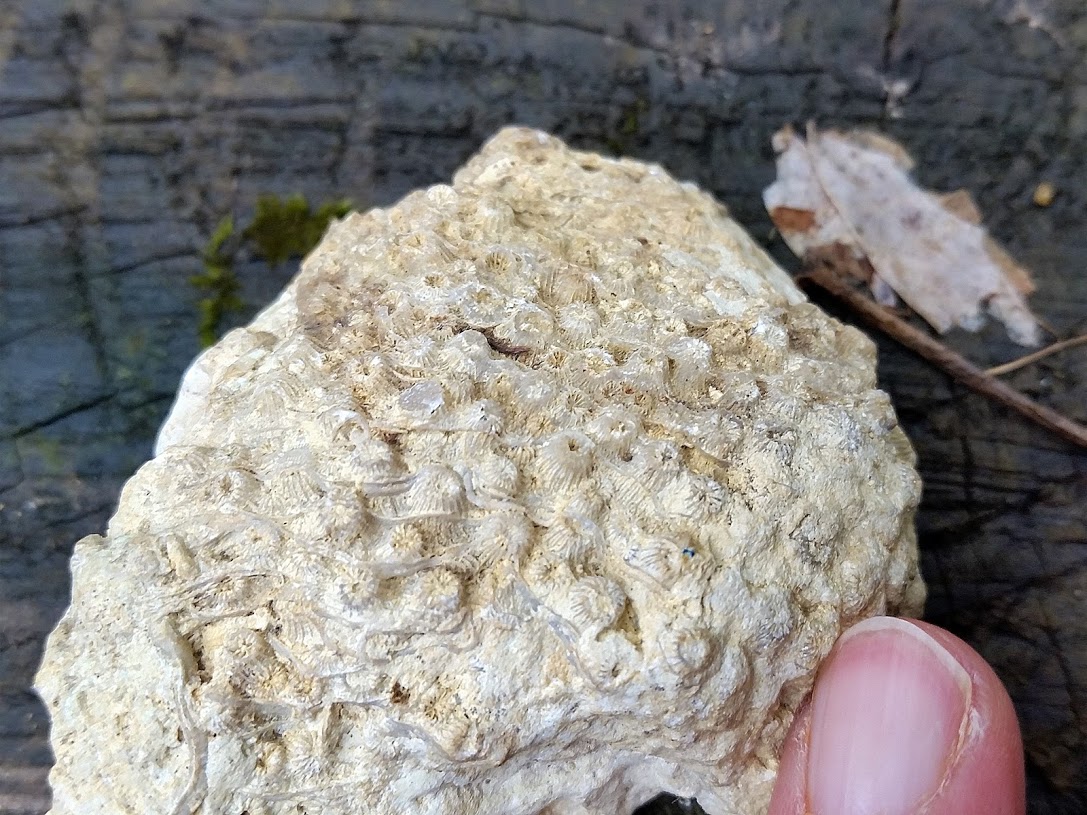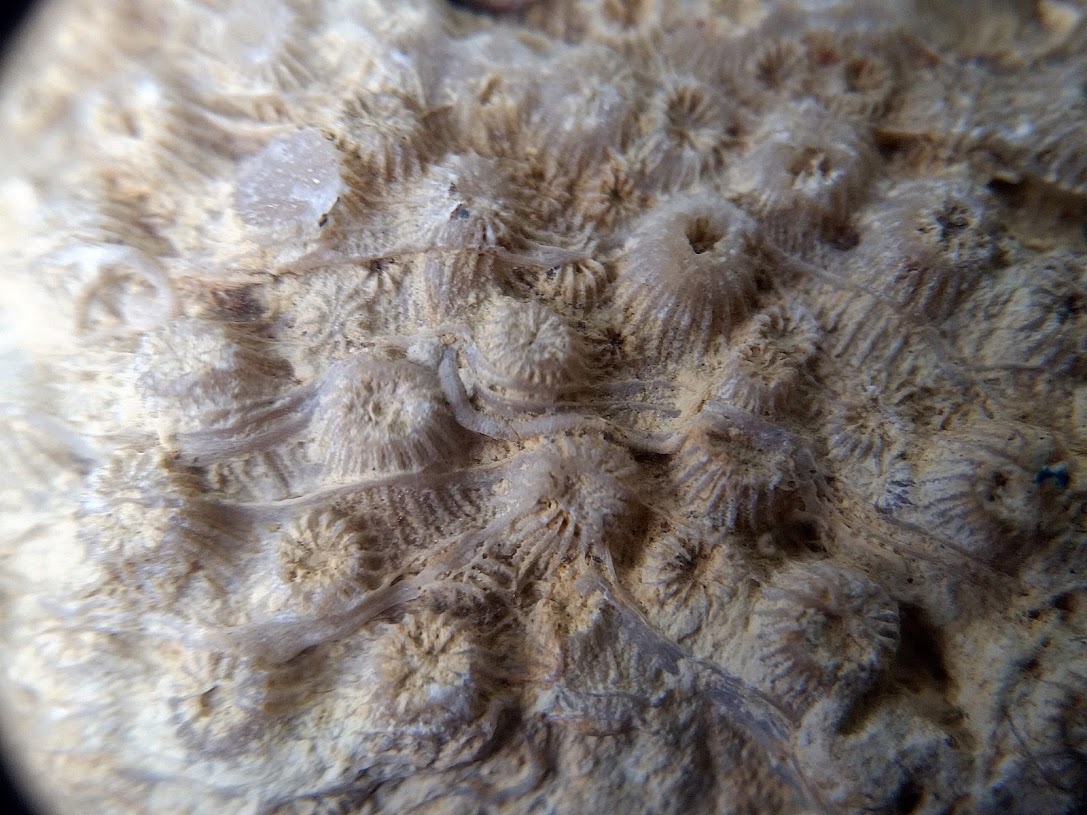 (Mell Freeman)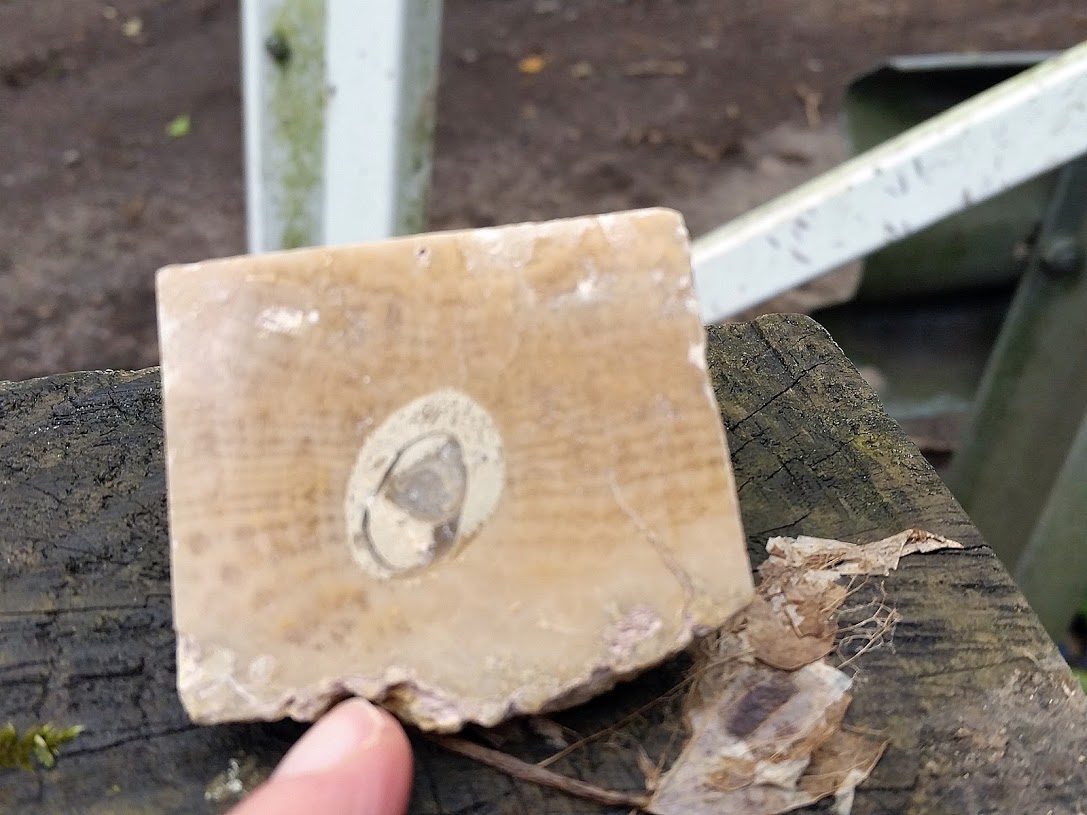 Infilled boring (Mell Freeman)